Date: 26 April 2018
Monday this week the International Seafarers' Welfare and Assistance Network (ISWAN) revealed the 2018 winners of its prestigious International Seafarers' Welfare Awards in Geneva.
The awards honor those who have offered exceptional levels of welfare services and facilities to seafarers. Both Garrets International A/S and Wrist Ship Supply A/S each sponsored an award – Shipping Company of the Year and Seafarer Center of the year respectively.
Wrist CEO Robert Kleedal and Garrets CEO Niels Snog have been in the judging committee and Garrets' Head of Commercial Rob Austin attended the ceremony to congratulate the winners:

Shipping Company of the Year: WALLEM
Wallem previously won the Shipping Company of the Year award in 2014 for its strong support of seafarers' families as well as excellent on-board communications provision. Since its previous win, Wallem has implemented a Wellness at Sea Programme for all seafarers and continued to improve on-board communications among other new initiatives aimed at benefitting seafarers.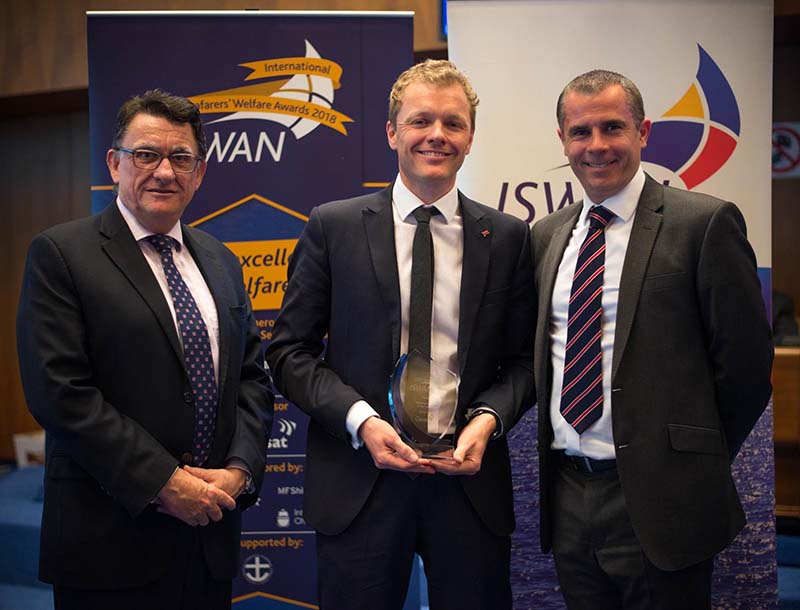 Joy Corthésy for ISWAN
Greg Vines (left) from the ILO, Tomas Langgard (centre) from WALLEM Group and Rob Austin (right) from Garrets International
Seafarer Centre of the Year: MISSION TO SEAFARERS BRISBANE
The Mission to Seafarers Brisbane welcomes an estimated 12,000 seafarers each year and maximises seafarers' time ashore with its free on-demand bus service. In addition to its wider stakeholder cooperation, the MTS Brisbane works with students at Queensland University of Technology to help them meet the constantly evolving media needs of seafarers.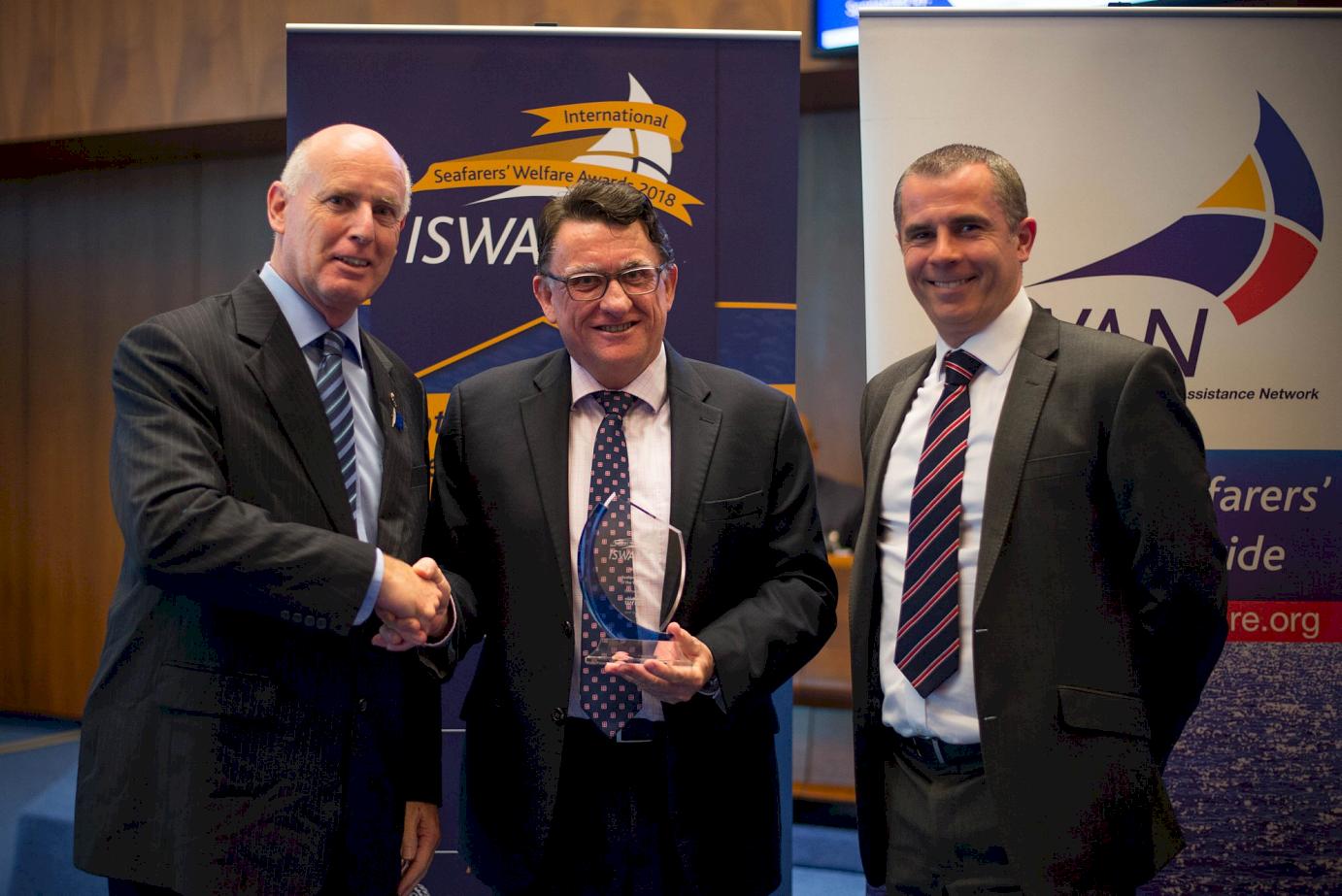 Joy Cothésy for ISWAN
David Ellis (left) from the Mission to Seafarers Brisbane, Greg Vines (centre) from the ILO and Rob Austin (right) representing Wrist Ship Supply.
For more details about all the winners, read more here.