Date: 12 August 2016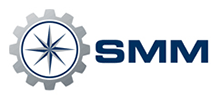 Together with Wrist, Garrets attends SMM in Hamburg.
We invite you to join us at SMM from 6-9 September 2016 - and welcome you to our traditional Hot Dog & Live Music Get-Together at our shared booth on 6 September 2016 16 o'clock.
You will find us at booth No. B1.EG.206 at the Danish Pavilion.