We welcome you at our booth at Crew Connect from 22 November - 24 November at Sofitel Philippine Plaza in Manila.
You'll find us at booth no. 17. Drop by for a talk about training of your galley crew, how you can ensure that nutritional needs are met - and how to optimize consumption and food usage on board your vessels.
We hope to see you!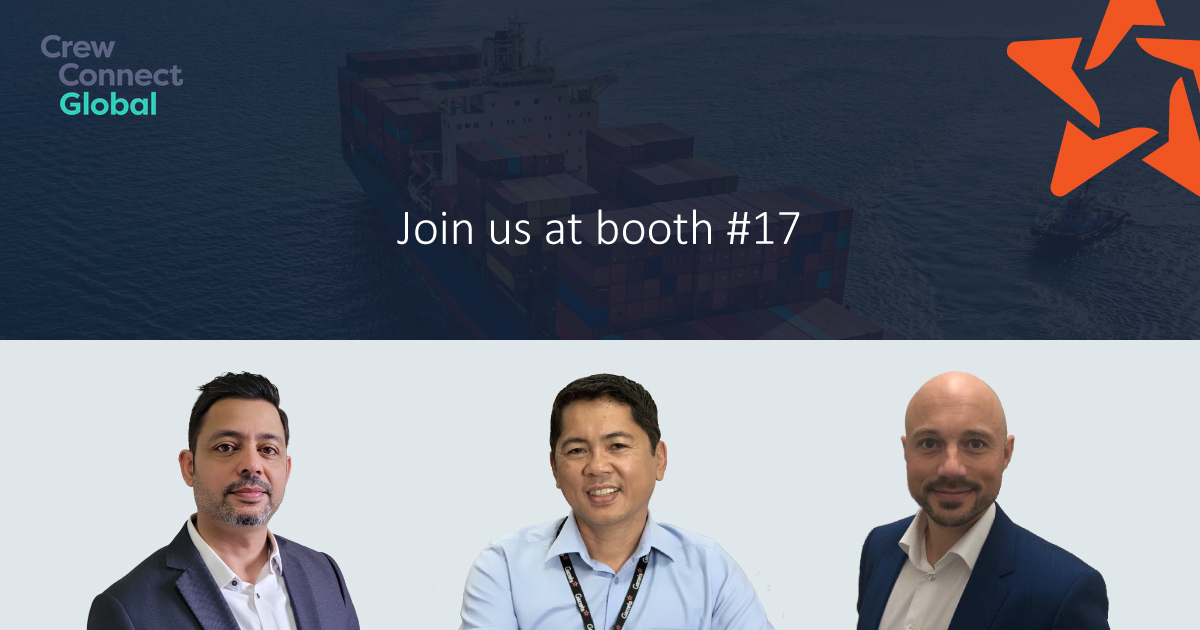 Gaurav Kumar Singh - Director of Sales, Asia (left), Randy Alday – Head of Training & Support Services (middle), Mogens Thyssen – Director of Sales, Europe (right)
Always on board
We are your experienced, always exploring marine service partner operating in more than 700 ports and serving 35,000 seafarers worldwide. For more than 30 years, we have provided full service of provision and stores, persistently fuelling better lives on board vessels across the globe. A better life at sea is tied to health and responsibility. It is about ease; ease of mind and ease of use.
Our worldwide services – powered by technology and decades of know-how – provide transparency, insight and speed making it easy to do business at fair prices. That's why our customers trust us to deliver on board, on time and on budget.
We're turning cooks into heroes
Through training and education, we're constantly working to make sure that nutritional needs are met – and that consumption and food usage are optimized. We're empowering every crew and vessel to make sure they make the most of it.