Date: 05 May 2020
Living through a global pandemic, most of us experience an atmosphere of fear, anxiety or uncertainty due to Covid-19 and the quarantine restrictions implemented by governments worldwide. Across the globe we can see borders closing, the export of potentially lifesaving drugs being blocked, and PPE supplies being intercepted. As our anxiety increases, we risk being consumed by own interests and wish to protect. It becomes difficult to understand or have compassion for others who are struggling or are in a much worse position than we are. In short, empathy becomes very, very difficult and that can come at a considerable cost.
In unprecedented times there is no roadmap for navigating these situations we find ourselves in, we simply need to do our best. Maintaining personal and professional relationships is a challenge given the dramatic changes to our daily lives. We are all suffering in different ways and we shouldn't trivialize any concerns. Across the Wrist family, we have worked tirelessly to ensure we demonstrate empathy to all our stakeholders.
From our Wrist Group CEO Jens Holger Nielsen's early decision in isolating team members who could work at home (for their protection and for the protection of the critical workers on site) to ensuring every possible measure was in place to ensure our workplace was as clean and safe as possible. This care has continued with compassion and concern shown to staff with health issues and those who are finding it difficult to cope. Early on we also recognised that some food categories could become difficult to obtain and the business invested millions of dollars in extra stock to ensure our customers could continue to be supplied whilst many of our competitors could not.
Our compassion is with the many seafarers that want to go home but cannot. The below extract was taken from a recent article published by the New York Times on April 11th, 2020.
"The seafarers who deliver gas, food and medicine are being forced to keep working. They cannot leave the ship: When Capt. Nilesh Gandhi's oil tanker docked in coronavirus-ravaged China early last month, he understood that he would not be able to disembark and fly home as planned. He would have to keep working, at least until Singapore. But when he arrived there, Singapore had prohibited all crew changes. And when he docks in Sri Lanka next week, the government there will ban him from getting off the ship. Saudi Arabia and the United Arab Emirates, his next two stops, forbid crew members from leaving, as well.
He is not alone. An estimated 150,000 crew members with expired work contracts have been forced into continued labor aboard commercial ships worldwide to meet the demands of governments that have closed their borders and yet still want fuel, food and supplies. Maritime organizations have lobbied governments to exempt crew members from travel bans, without success."
I am proud of the response by the Wrist family to ensure that we continue to keep those at sea well fed and watered despite the difficult circumstances they find themselves in. Empathy is the first to go when we are thinking about ourselves, however it is arguably needed now more than ever. Let us commit to putting empathy first.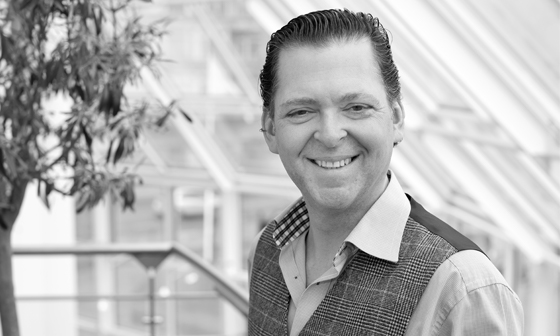 Stanley Morrice
Executive Chairman
Garrets International