Date: 01 June 2023
Join us in Oslo from 6-9 June. We will be ready at stand no. C01-38a to welcome you and show you how Gateway, our fast, easy and seamless ordering and stock management platform caters to your needs without compromise of convenience.
Discover new Gateway features live at our stand!
We're introducing stock management on Gateway – making stocktaking smarter and faster. It has never been easier to count and report your stock on board, reducing your workload by 50%!
Let Gateway help and structure your time on board, allowing you and your crew to spend your time where it matters. With Gateway, your stock gets reported in the same moment you make the count.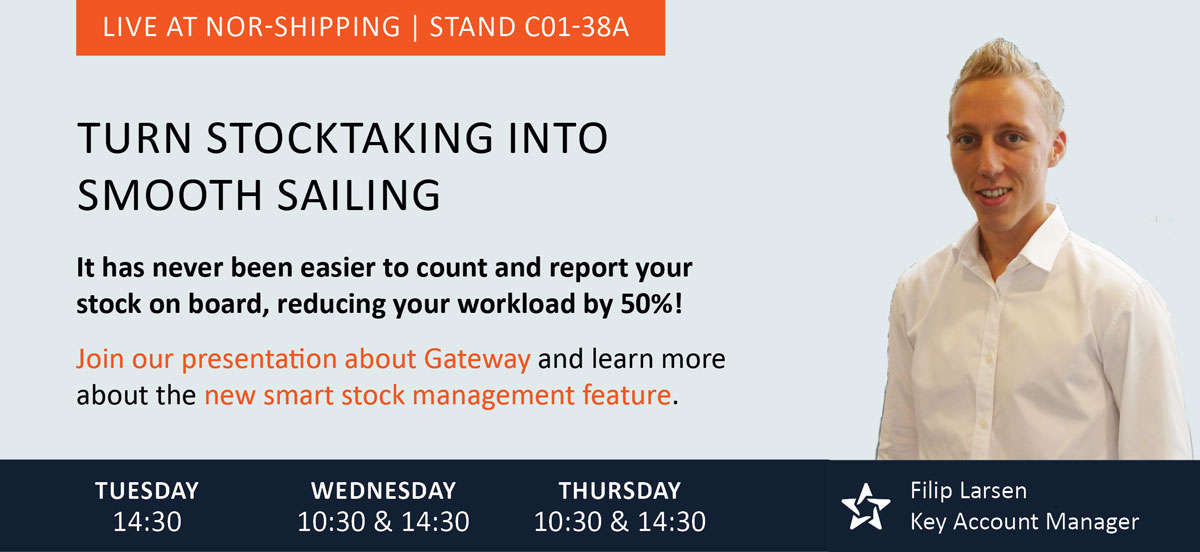 Provision and stores management made easy
Gateway is the faster and smarter way of managing provisions, bonded and non-food orders on board. Built on the latest technology, you are ensured that everything from ordering to receiving is as easy and intuitive as possible.
Learn more about how we do provision and stores management and explore Gateway!
Get in touch
Meet our Key Account Manager, Filip Larsen at Nor-Shipping. Reach out to Filip on fila@garrets.com to schedule a time to meet.