Date: 09 June 2022
Garrets has entered into a sponsorship agreement with Mercy Ships, the non-governmental hospital ship organization that delivers medical equipment and life-changing surgeries to people in West Africa who have only little or no access to medicine or healthcare – on board the floating Mercy Ships hospitals.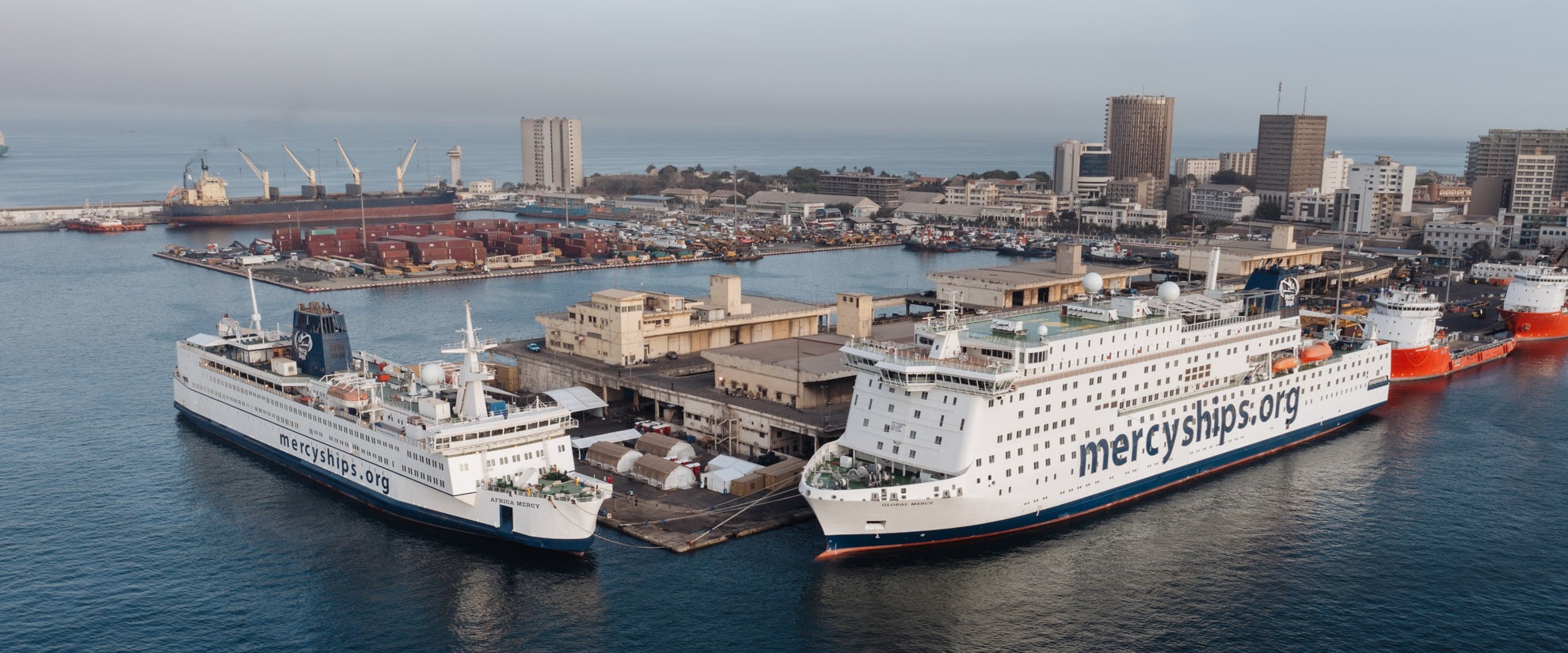 Mercy Ships, founded in 1978, is a global faith-based charity that uses hospital ships and volunteer professionals to deliver free specialized surgical care and medical training to build the local healthcare systems, mainly in West Africa.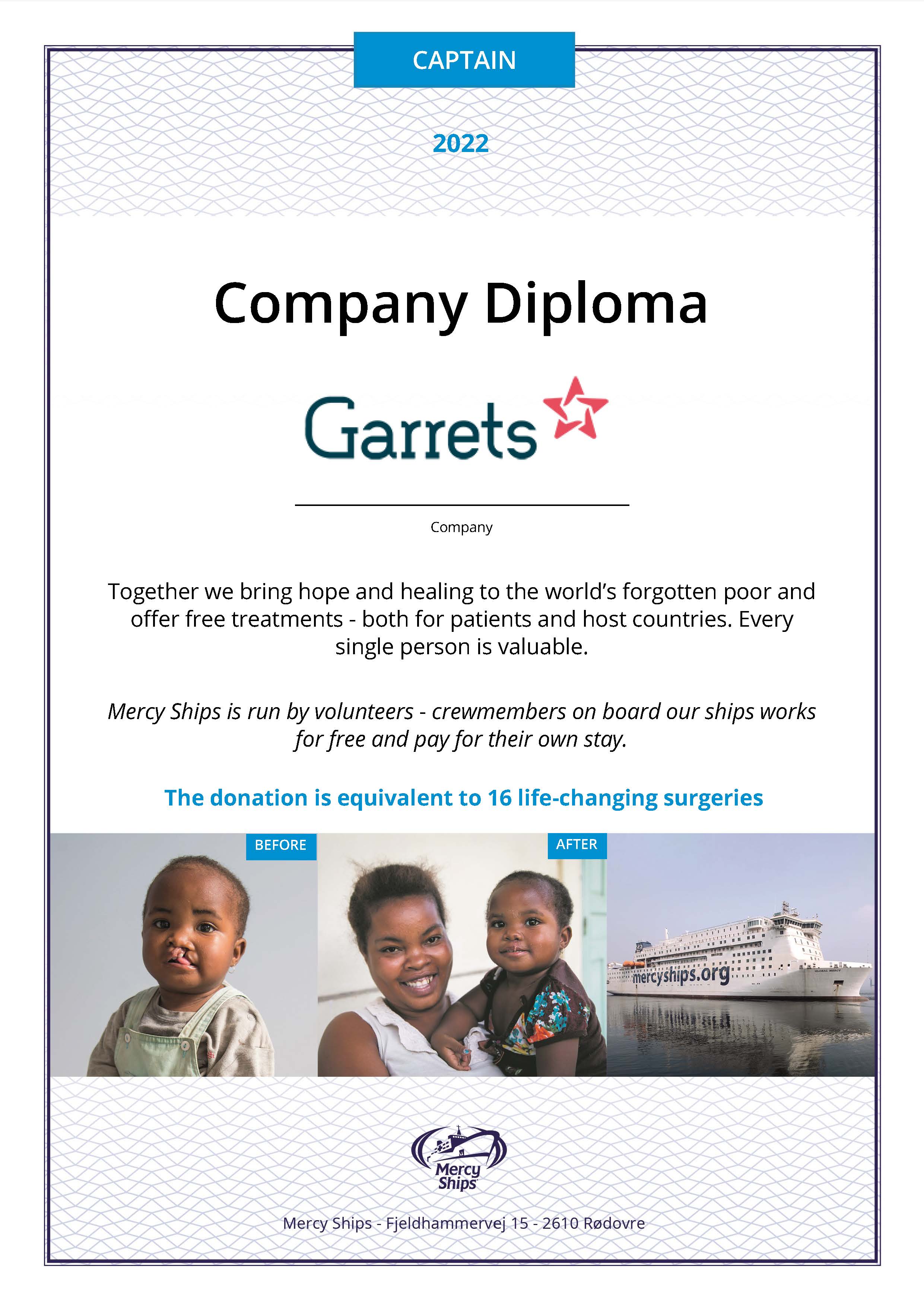 For the last 30 years, Mercy Ships has brought safe, free surgical care and training to people who have no access to medical care. All doctors, nurses, seafarers, and administrative staff are volunteer professionals from all over the world. Apart from surgery services and medical care, the professional healthcare provides training courses, educating local healthcare employees in medical treatments, such as surgery, pain management, palliative, and critical care.
"With our sponsorship agreement, we support Mercy Ships' substantial work in bringing surgery, medicine, healing, and hope, providing free surgery to people with no access to necessary medical treatment. We do admire all the volunteer professionals - the doctors, nurses and seafarers on board the floating hospitals for their great achievements", says Mogens Thyssen, Director of Sales in Garrets International.
Healing continues long after the ship departs
Mercy Ships aims at leaving the host country better equipped through training programmes, surgery tools and infrastructure to care for their local communities and people. Healthcare becomes sustainable, leaving a lasting difference that stays for years.
Read more about Mercy Ships here: International | Mercy Ships