Date: 16 August 2019
We welcome you at our stand at IMPA London from 10 - 11 September at QEII Centre, Westminster London. Meet us together with Wrist Ship Supply and Strachans at our shared stand no. 107 and 108. Find the floorplan here.
At Garrets, we are dedicated to managing budgets and delivering provisions and stores to ships all over the world. We serve more than 1,900 vessels with a firm focus on quality, based on agreed levels, where long-term partnerships with our customers are built on mutual trust and transparency.
We assist our customers in optimizing their supply patterns by guiding their vessels to use the most cost-efficient ports during their voyage globally. Through extensive knowledge, the vessels are guided to generate the correct product mix for their provision order, ensuring menu planning, nutrition and health for the crew, are complying with MLC 2006 requirements.
Garrets presents Garrets Academy at the Innovation Zone
We also welcome you to join us in the Innovation Zone, a scene dedicated to the ever-evolving marine industry where businesses present their newest innovations. At the Innovation Zone, our Superintendent Jerry Steele and Highfield Group IT Director Ashley Reddy will present the newest edition to our digital solutions, Garrets Academy.
By partnering with Highfield Group and many other training experts, Garrets Academy seeks to improve the entire approach of industry training by providing easy e-learning, an efficient system to track every hour of learning progress and various courses to suit every step of a career at sea.
Learn more about Garrets Academy in the Innovation Zone on 10 September from 11.15 am to 11.45 am.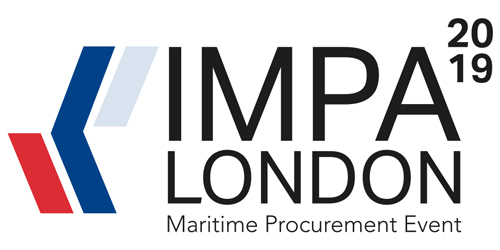 About IMPA London
IMPA is a world-leading exhibition held from 10-11 September in London for maritime businesses to network and showcase their products across 2 days. The theme of this year is "Procurement Management 4.0" which focuses on the digitalization and the challenge and opportunities new tech provides to the maritime industry.
125 + International exhibitors present
2 days of networking
80 + countries represented
20+ workshops on shipping, innovation and digitization
See more about IMPA London and register your attendance here.