Date: 26 April 2017
PRESS RELEASE
First Sailors' Society-Homer Foundation Scholarship beneficiary pursues a culinary career.
An aspiring chef has been selected as the first beneficiary of a new maritime education scholarship co-funded by Sailors' Society and Garrets International, and administered by Homer Foundation.
Edward Cunanan, 22, from Baliuag in The Philippines, was awarded the scholarship to train at the Magsaysay Center for Hospitality and Culinary Arts (MIHCA) in Manila. The Sailors' Society-Homer Foundation Scholarship enables Filipino students from underprivileged backgrounds to pursue culinary careers in the shipping industry.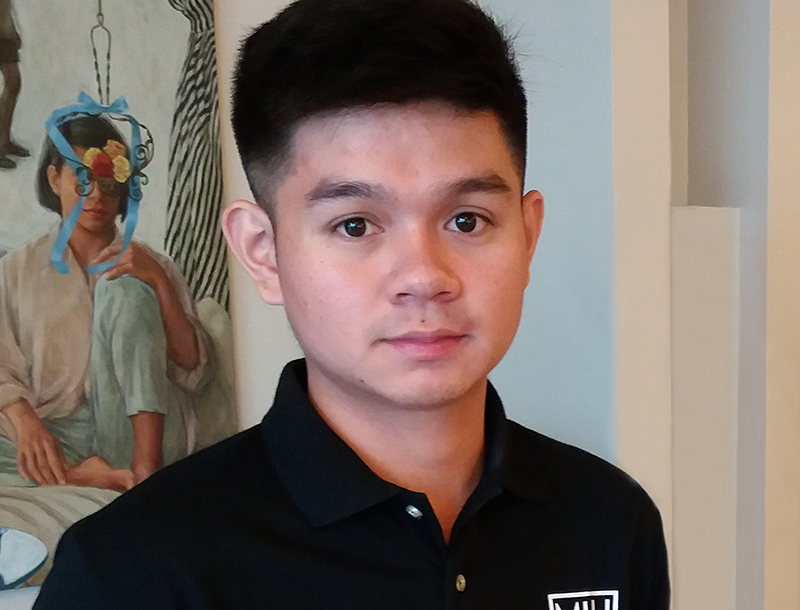 Edward Cunanan, student at MIHCA, co-founded by Garrets International
Edward, whose passion to be a chef made him the stand out candidate, said; "I really wanted to become a chef on a cruise ship - a dream that I never thought would happen. This scholarship programme has opened up a very big opportunity for me. My dream has turned into reality, not only for myself but for my family."
Leading provisions and stores management partner to the global shipping community, Garrets International, will provide funding for the duration of the one-year course alongside maritime charity Sailors' Society.
Sandra Welch, Sailors' Society's deputy CEO and director of programme, said: "We are grateful for Garrets International's generous support. Like Sailors' Society and Homer Foundation, Garrets is passionate about improving welfare and students' skillsets, so we are delighted Garrets has agreed to  co-fund the Sailors' Society-Homer Foundation Scholarship  in The Philippines."
The Philippines has one of the largest rich-poor divides in South East Asia. MIHCA courses give young people an opportunity to gain recognised training credentials and embark on a seafaring career.
Students must demonstrate a desire to work at sea for three years following completion of the course. The training also prepares students to work on land in the hospitality industry when their seafaring careers are over.
About Garrets International
Garrets provides a better standard of living at sea. Being the leading provision and stores management partner, we serve more than 1,700 vessels around the world with high focus on quality based on an agreed daily rate.
We guide each vessel via healthy menu planning, offer cookbooks for every crew nationality, perform on-board galley audits and provide training programs for chefs.
With our global purchasing power, we support substantial logistic cost savings for our customers handling their spare parts in co-operation with our global logistics partners.
Garrets is your partner at sea.
About Sailors' Society
Sailors' Society aims to transform the lives of seafarers and their families at home, in port and at sea through the delivery of chaplaincy, education and the relief of poverty and distress.
The charity works internationally to provide practical, emotional and spiritual welfare support to the world's 1.5m seafarers, regardless of background or faith. Sailors' Society chaplains and ship visitors have a presence in 69 global ports, with wider projects and services covering 26 countries.

Sailors' Society offers a variety of scholarships and grants under its nautical education programme. For more information, email scholarships@sailors-society.org or visit: https://www.sailors-society.org/ourprojects/nautical-education/